OVER TWENTY YEARS EXPERIENCE
Delivering Academic Excellence
PHI Chainama & Vorna Valley
Two Campuses in Lusaka
Back to School
New Term Starting Now
St. Michael Learning Centre
We began in 1998 in the family living room and has grown to two campuses in Lusaka that provide quality education for nearly 200 children from two years old. We have a vision to attain a world in which all learners can read & write, and are sufficiently numerate.
Back to School on Monday 11th January
Pre-School & Primary School
Holistic development of children (mind, body and soul) through physical education, gardening, crafts and spiritual education.
Cosy Family-Run
Business
Practising environmentally friendly and ecologically responsible decisions in our day-to-day activities. We ensure a clean, safe and stimulating learning environment.
One-to-One Teacher-Pupil Interaction
Equal learning opportunities for both boys and girls. We have well remunerated staff who are encouraged to further their own education development too.
A warm welcome to all pupils and parents to Term 1 of 2021. Special welcome to all the children and parents who have joined the school this year! We look forward to a satisfying and rewarding academic year
Extracurricular activities will commence on Monday 18th January 2020, for ten weeks. We cordially encourage you to help the children select one club that will improve their academic performance as well as have a creative broader perspective. These activities will be facilitated by the teachers in the school.
Note: this year we have ballet for K250 per month. Parents who want to enroll their child/children should visit the school office. ECA is compulsory so each child must pick one activity for the whole term. The following are the activities being offered this term:
| | |
| --- | --- |
| ACTIVITIES | FACILITATOR |
| ART &  CRAFT | MRS NYIRENDA |
| INDOOR GAMES | MS MUDENDA |
| INDOOR GAMES PRE-SCH | MS MWEZANI |
| FUN WITH SCIENCE | MS MWAMBAZI |
| FOOTBALL | MR MUSONDA |
| NETBALL | MR PHIRI |
| HOME ECONOMICS | MRS MUKUKA |
| ART & CRAFT PRESCHOOL | MS KAPENDA |
| FUN WITH MATHS | MR KALUNGA |
All the events and activities are aimed at giving children an opportunity to discover the diversity of learning and to appreciate the things they are good at, and develop interest /competence in the things they are not confident with.
YEAR END SCHOOL PRODUCTION
Mathematics & Science Teacher
Full Time
Secondary Level. 2 Years+ Experience. Are You…
Ready to join an employer of choice?
Ready to explore your creative and innovative side?
Ready to give it all?
Volunteer
Are you a music lover looking for more experience and exposure? Apply NOW and join the team.
Pre-school children have all their requirements provided by the school. Primary school children need to have 12 exercise books, crayons and pens. Grade 4-7 should also have mathematical sets. We appeal to all parents and guardians to ensure that these items are provided timely so as not to disturb the learning process.
School Fees are due on the first day of school. We thank you for your co-operation.
Bus fare is due on the first day of each month and is a fixed fee. We appeal for children to be ready when the bus comes for them.
Uniforms, P.U uniform And Punctuality
Parents please ensure that children are in correct and clean uniforms. Hence we encourage you to reinforce this knowledge by encouraging good grooming as well as being punctual for school every day. Wrong uniform will be confiscated and donated to the less fortunate, and late coming will attract disciplinary action. Also note, learners will be required to be in the correct attire during Production Unit. Therefore, ensure that each child purchases a work-suit from the school administration office.
Home Work
English – Two times a week, Maths – Everyday, SS, Science, CTS, computer and French – at least once a week, Reading and Spellings – every day. Kindly note, attending to homework is mandatory and therefore, pupils must do it without fail. An appeal to parents is to ensure all homework is signed.
Monday 11th
Term One Begins
Monday 18th
Extra Curricular Activities Begin
Friday 26th
Careers Day – K20
Friday 12th
Community Awareness Day
Thursday 8th
Open Afternoon
Friday 9th
Last Day – K200
Mrs. Winifrida Chisakuta
DIRECTOR
Ms. Vizi
Chisakuta
DIRECTOR
Mr. Alan Chisakuta
DIRECTOR
Mrs.
Makuka
GRADE 6 TEACHER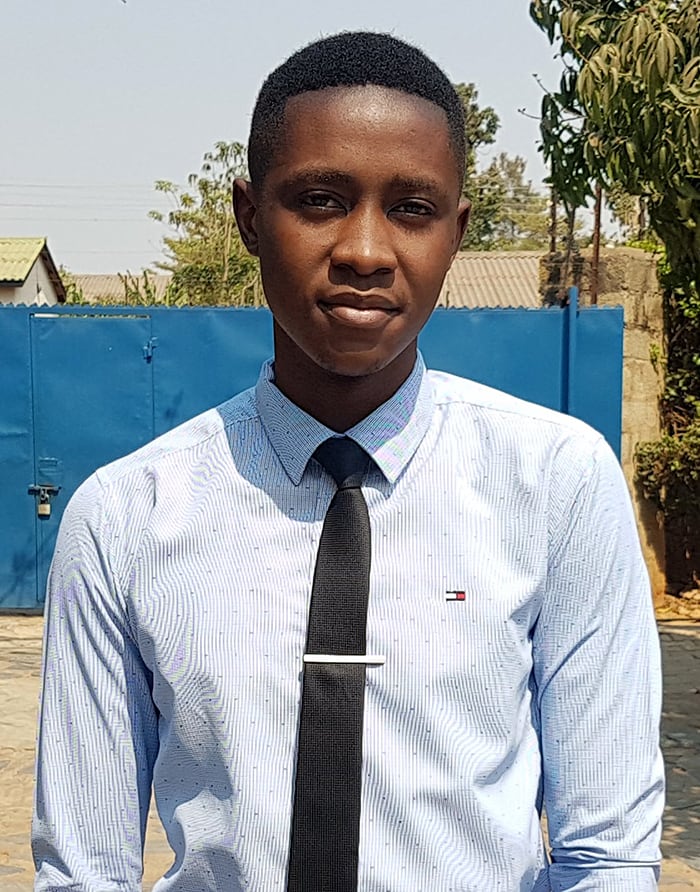 Mr. Emmanuel Musonda
GRADE 4 TEACHER
Mr. Derrick Musonda
GRADE 2 TEACHER
Fill out the form and we'll be in touch soon!